Pope Plastic Surgery: George Pope, MD, FACS
2629 Edgewater Drive
Orlando, FL 32804
Phone: (407) 857-6261
Monday-Thursday: 8:30 a.m.-5 p.m.
Friday: 8:30 a.m.-12:30 p.m.

Pope Plastic Surgery: George Pope, MD, FACS
6042 Magazine Street
New Orleans, LA 70118
Phone: (407) 857-6261
By Appointment Only

Chemical Peels & Skincare
Start with a free consultation & Visia analysis
We invite you to schedule a complimentary consultation with one of our aestheticians to evaluate your skin and recommend the best treatments and products to reach your skincare goals.
Dermafrac®
DermaFrac combines four therapies designed to improve wrinkles, fine lines, acne, acne scars, brown spots, enlarged pores, dry skin, and uneven pigmentation.
Customized to your unique skin, each treatment includes microdermabrasion, microchanneling, the infusion of serums tailored for your skin, and LED (Light Emitting Diode) Therapy to reduce inflammation, stimulate additional collagen or reduce acne breakouts.
Available serums include, Vitamin C, hyaluronic acid, and solutions for lightening, acne, and rejuvenating. You may also add growth factors to your treatment, for an additional $35.
Micro-channeling
Micro-channeling, also called skin-needling, collagen induction therapy (CIT), and percutaneous collagen induction (PCI), is a minimally invasive skin-rejuvenation procedure done with an electric pen that contains tiny needles. The needles puncture the skin to create a controlled injury, which triggers the production of new collagen and elastin to fill the microscopic wounds. New collagen and elastin can reverse years of sun damage including wrinkles and fine lines, improve acne scars and enhance the overall appearance of aging skin.
Micro-channeling can be used on all skin types to correct a wide variety of skin conditions, including acne scars and other areas requiring cell regeneration or an intense repair process.
During the procedure, a thin layer of hydrating serum is applied and the small micro-pen glides gently over the skin creating micro-injuries to stimulate collagen and elastin production. Numbing gel can be applied before the treatment for added comfort.
The treated area is usually pink and glowing immediately after the treatment. Total healing time depends on the extent and depth of the treatment.
On average, patients are pink for two to four days. Some patients heal completely within 24 hours, especially when a PRP (Platelet Rich Plasma) treatment is also done. Patients may resume normal activity immediately after treatment.
Eclipse PRP (Platelet Rich Plasma)
Can only be done in conjunction with micro-channeling (not DermaFrac), PRP uses your own plasma for a dramatic improvement in skin texture, tone and color.
Microdermabrasion
This is designed to remove the stratum corneum (dead) skin cell layer and stimulate collagen production. It is great for sun-damaged, acne-scarred or hyperpigmented skin.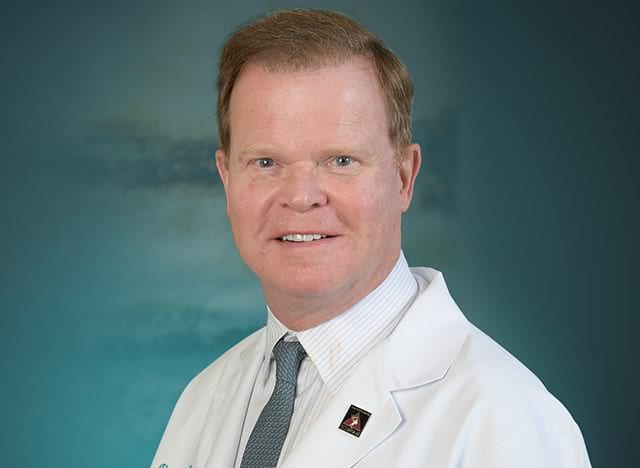 George Pope, MD, FACS
Dual Board-Certified Plastic Surgeon
Respected by patients and other physicians, Dr. Pope has been serving the Orlando area for over 30 years. Whether you're considering enhancement of your face, breasts, or body, he has the training, talent, and experience necessary to achieve the attractive results you want.
Meet Dr. Pope
Aging & Acne: Rejuvenize Peel
This is an advanced formulation of agents with a built-in anti-irritant and penetration enhancer that provides exfoliation of the uppermost damaged layers of the skin to reveal fresher and healthier skin.
Aging & Acne: Vitalize Peel
This medium-depth peel has been clinically proven to improve pigmentation, stimulate collagen production in cells below the skin's surface, and reduce fine lines with minimal downtime.
Aging: Vita Brite with PSC
This exclusive brightening Mastiha and Vitamin C treatment instantly lightens, tightens and hydrates for glowing skin.
Aging & Acne: Pumpkin Plus with PSC
Renew and refresh dull skin with this universal treatment. Addresses acne, uneven skin tone, and aging skin. Perfect for men and women with on-the-go lifestyles.
Sun Damage: Lactic Clear with PSC
Correct, clear and brighten skin. This treatment hydrates, even skin tone, and corrects pigmentation and overexposed skin. Perfect for all skin types.
Aging: Hydroxy 30 with PSC
Reduce the look of fine lines and pigment with this antioxidant-rich mix of natural ingredients. The alpha-hydroxy and retinol blend helps enhance the effectiveness.
Acne: Sal Pulp with PSC
An exotic blend of tropical fruit, antioxidants and peptides treats and reduces acne while brightening skin to minimize the look of acne scars.
Acne: Beta Plus
Ideal for acneic and oily skin. An effective acne treatment that replenishes skin health and balance while brightening and tightening.
Aging: Mineral Retinol with PSC
Infused with gold and silver, this retinol solution heals skin while addressing various skin conditions and inflammation.
Aging: Mineral Jessner with PSC
Reveal beautiful skin with this powerful anti-aging treatment. This medium-depth Jessner peel corrects stubborn fine lines, wrinkles, scars and pigmentation.
Aging: Mineral TCA with PSC
An advanced medical grade peel designed to correct stubborn wrinkles, fine lines, sun damage, and pigmentation. This peel is a powerful resurfacing and anti-aging treatment that repairs and renews skin back to its youthful state. Helps even texture and revive skin with a sophisticated formulation of healing plant stem cells, gold and silver minerals.
For all skin types: Dermaplaning
Dermaplaning can be added to any peel. Dermaplaning is a painless method of exfoliation that involves removing the top layers of skin. It results in smoother skin by removing dead cells on the outer layer of skin, and it removes fine facial hairs.
Back to Top