Pope Plastic Surgery: George Pope, MD, FACS
2629 Edgewater Drive
Orlando, FL 32804
Phone: (407) 857-6261
Monday-Thursday: 8:30 a.m.-5 p.m.
Friday: 8:30 a.m.-12:30 p.m.

Mommy Makeover
While every pregnancy is unique, all affect a woman's breasts and midsection. If your body hasn't bounced back after having one or more babies, you're not alone. As a board-certified plastic surgeon with over 30 years of experience, Dr. George Pope has helped hundreds of women feel happy and confident about their shape again with mommy makeover surgery in Orlando, FL. He combines plastic surgery procedures, usually a tummy tuck and a breast procedure, into a single surgery to maximize benefits and minimize downtime.
View Before & After Photos
What Is a Mommy Makeover?
A mommy makeover can be whatever you want it to be. Most women choose procedures to address the effects pregnancy and breastfeeding have had on their bodies. Common concerns include:
Belly bulges and rolls
Deflated breasts
Excess skin and stretch marks
Pockets of stubborn fat
Sometimes moms are interested in facial rejuvenation to reduce under-eye bags, heavy eyelids, and wrinkles.
A Reputation Built on Results
If I could give higher than 5 stars I would. I love this office from Dr. Pope to his staff. They all...
I want to thank Dr. Pope for an amazing procedure! From the first conversation on the phone with his...
Dr Pope and his team are both honest and respectful. Upmost care to their patients and always listen...
Dr. Pope is the most talented Surgeon. He is very knowledgeable, experienced, and very kind. As soon...
Which Procedures Can I Include in My Mommy Makeover?
Most mommy makeover patients choose a combination of the following:
Dr. Pope can also include surgical or nonsurgical procedures for the face, such as eyelid surgery or BOTOX® Cosmetic injections to freshen up your look.
During a private consultation with Dr. Pope, he will ask you about the changes you'd like to make, and you will have time to ask questions in a relaxed and unhurried discussion. Dr. Pope will perform a physical exam and recommend the procedures best suited to your cosmetic goals.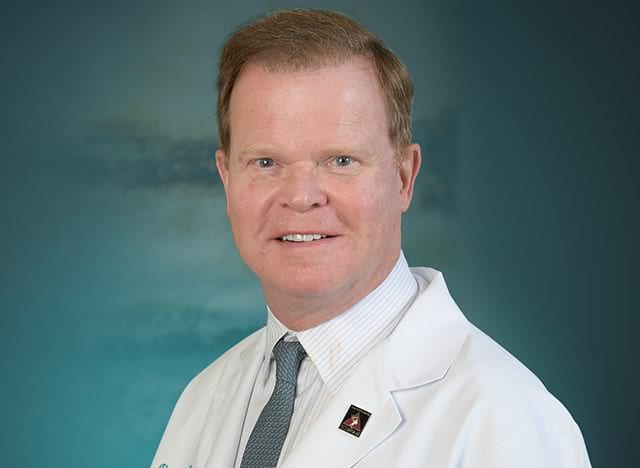 George Pope, MD, FACS
Dual Board-Certified Plastic Surgeon
Respected by patients and other physicians, Dr. Pope has been serving the Orlando area for over 30 years. Whether you're considering enhancement of your face, breasts, or body, he has the training, talent, and experience necessary to achieve the attractive results you want.
Meet Dr. Pope

What Is Mommy Makeover Recovery Like?
Recovery after a mommy makeover is usually not longer or more difficult than it would be for a single procedure on its own, although experiences vary between patients and with the combination of procedures performed. Dr. Pope administers a long-lasting pain control medicine called Exparel® during the surgery to minimize initial discomfort. If you have a baby or toddler, you will need to have help with childcare from a responsible adult until Dr. Pope says you're ready to take over.
Expect to return to normal daily activities including work within about 2 weeks and full activity within 6 weeks. This timeline varies with individual factors and the procedures performed.
How Long Will it Take to See My Final Mommy Makeover Results?
Within a month or 2, swelling usually has subsided, and patients can truly appreciate the improvements they have gained in multiple areas. Review the individual procedure pages to get a better idea of the expected timeline.
How Much Does a Mommy Makeover Cost?
The cost of a mommy makeover in the Orlando area varies greatly because the procedure is so customizable. We will provide you with a personalized quote after your consultation. Your pricing will include all fees and routine pre- and post-op care for a full year. Pope Plastic Surgery is proud to offer financing with CareCredit® to help make mommy makeover surgery even more affordable.
What Is My Next Step?
Are you ready to discover the difference 30 years of dedicated experience as a plastic surgeon can make in your care and results? Request a consultation with board-certified plastic surgeon Dr. George Pope using our online form or call Pope Plastic Surgery at (407) 857-6261 for an appointment.
Back to Top