Pope Plastic Surgery: George Pope, MD, FACS
2629 Edgewater Drive
Orlando, FL 32804
Phone: (407) 857-6261
Monday-Thursday: 8:30 a.m.-5 p.m.
Friday: 8:30 a.m.-12:30 p.m.

Sculptra® Aesthetic
Although it is an injectable, Sculptra is not technically a filler, and it works very differently. Sculptra is a collagen stimulator that works gradually to reduce lines and wrinkles in the skin. Plastic surgeon Dr. George Pope and nurse injector Linda Gilliland perform Sculptra injections to help Orlando, FL, women and men appear more youthful and rested over time.
What Does Sculptra Treat?
Sculptra is used in smile lines (nasolabial folds), marionette lines (the lines around your mouth)  and in chin wrinkles.
How Does Sculptra Work?
Sculptra is a poly-L-lactic acid (PLLA). As the microparticles in the product are absorbed by the body, they help stimulate collagen production.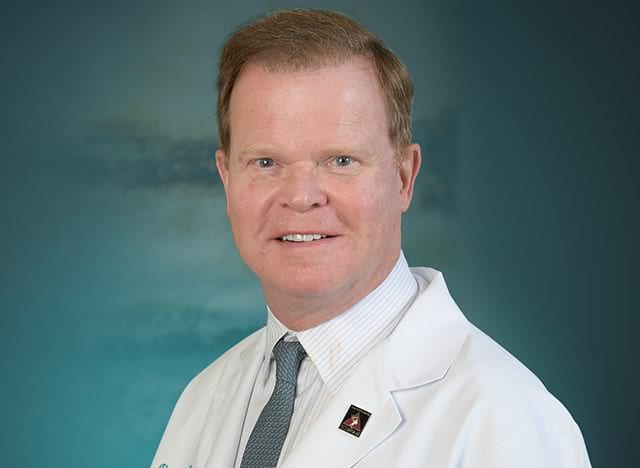 George Pope, MD, FACS
Dual Board-Certified Plastic Surgeon
Respected by patients and other physicians, Dr. Pope has been serving the Orlando area for over 30 years. Whether you're considering enhancement of your face, breasts, or body, he has the training, talent, and experience necessary to achieve the attractive results you want.
Meet Dr. Pope
How Long Does Sculptra Last?
Sculptra is given in 2 to 3 treatments, and the results can last up to 2 years. It works gradually as it helps restore the underlying structure of the skin, with results appearing 3 to 4 months after your final treatment.
How Much Does Sculptra Cost?
The cost of Sculptra in the Orlando area depends on factors such as how many treatments you'll need. Dr. Pope or Linda will discuss your specific pricing after assessing your concerns and goals. Pope Plastic Surgery is proud to offer financing with CareCredit® to help make Sculptra treatments even more affordable.
A Reputation Built on Results
You deserve the highest caliber of service, care, and results, and at Pope Plastic Surgery, we're committed to providing all that and more. But don't take our word for it—see for yourself what our actual patients have to say about their experiences with us.
Read More Patient Reviews
What Is the Next Step?
Are you ready to discover the difference 30 years of dedicated experience as a plastic surgeon can make in your care and results? Request a consultation with board-certified plastic surgeon Dr. George Pope using our online form or call at Pope Plastic Surgery at (407) 857-6261 for an appointment.
Our Latest Sculptra® Posts
What Makes Sculptra Different from Other Injectables?

Fine lines and wrinkles on the face can ruin your perfect smile and hinder a good first impression. If you are overly conscious and find yourself hiding your facial expressions from your friends and family due to the effects of age and gravity, then you might want to consider utilizing a dermal filler to fade... Read More

Sculptra – An Innovative Collagen Builder

Aging is natural, and happens to everyone. But have you ever wondered why that is? In the face, for example, what gives away your age? Simplistically, it's collagen. Collagen is the substance that keeps your skin looking young and smooth. As you get older, your body's collagen production decreases, causing your skin to wrinkle. There... Read More

Get Sculptra Treatment in Orlando

Collagen is the main constituent that helps in keeping the skin look juvenile and smooth. With the aging, human body begins to lose its efficiency in producing collagen. With the reduction in collagen production, skin starts bearing wrinkles. Today, specialists have come up with advanced injectables to rejuvenate skin. These injectables act as fillers for... Read More
Back to Top