Pope Plastic Surgery: George Pope, MD, FACS
2629 Edgewater Drive
Orlando, FL 32804
Phone: (407) 857-6261
Monday-Thursday: 8:30 a.m.-5 p.m.
Friday: 8:30 a.m.-12:30 p.m.

Facelift
Regardless of your gender, it's natural to want to look young, and that becomes challenging after 40. Nonsurgical treatments offer temporary improvements but don't significantly address lax skin and sagging facial tissues. Dr. George Pope offers facelift and mini facelift surgery in Orlando for long-lasting facial rejuvenation personalized to each patient's unique needs. He holds 2 board certifications—1 by the American Board of Plastic Surgery and another by the American Board of Otolaryngology (Head-Neck Surgery)—which are evidence of his years of specialized training and extensive experience. To you, these qualifications translate to natural-looking results with strict attention to safety.
What does a facelift do?
Women and men choose facelift surgery with Dr. Pope to look younger and refreshed, yet very natural. He accomplishes these goals by providing the following improvements:
Raising sagging skin and tissues of the cheeks
Smoothing out smile lines and other wrinkles around the outer corners of the nose and mouth
Reducing jowls to define the jawline
Because rejuvenation from a facelift is limited to the lower face, Dr. Pope often recommends combining the facelift with other facial procedures to give patients the improvements they want. Common choices include brow lift, upper/lower eyelid lift, and a neck lift. Using injectable fillers such as JUVÉDERM VOLUMA®, Dr. Pope can fill out flattened cheeks and hollows around the eyes and temples to complete the rejuvenation.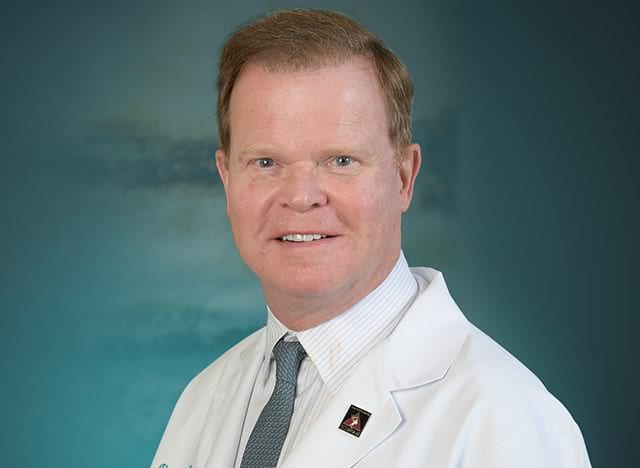 George Pope, MD, FACS
Dual Board-Certified Plastic Surgeon
Respected by patients and other physicians, Dr. Pope has been serving the Orlando area for over 30 years. Whether you're considering enhancement of your face, breasts, or body, he has the training, talent, and experience necessary to achieve the attractive results you want.
Meet Dr. Pope

How is a facelift performed?
Dr. Pope usually performs facelift surgery as an outpatient procedure in the fully accredited surgical center located in the same building as his Orlando office. General anesthesia is administered under the care of a board-certified anesthesiologist. Using an updated version of the classic SMAS facelift technique, Dr. Pope provides noticeable rejuvenation without an unnatural, pulled look. Depending on the patient's needs, he performs a complete facelift or limited-incision (mini) facelift. While the complete facelift is best for the majority of patients, a mini facelift may be right for patients with mild to moderate aging.
Dr. Pope begins the surgery by placing incisions in the hairline near the temples, in natural creases in front of the ears, and around the earlobes. Mini facelift incisions usually do not extend around the ears. Next, Dr. Pope separates the skin from the underlying facial tissues and repositions muscle and fatty tissue that has sagged. He completes the procedure by carefully re-draping and removing any excess skin. When performing a complete facelift, he also tightens skin and muscles on the neck by performing a neck lift. He removes excess fat from along the neck and under the chin if necessary. Incisions are closed with fine sutures and covered with bandages.
A Reputation Built on Results
If I could give higher than 5 stars I would. I love this office from Dr. Pope to his staff. They all...
I want to thank Dr. Pope for an amazing procedure! From the first conversation on the phone with his...
Dr Pope and his team are both honest and respectful. Upmost care to their patients and always listen...
Dr. Pope is the most talented Surgeon. He is very knowledgeable, experienced, and very kind. As soon...
What is facelift recovery like?
You may be surprised to learn that patients typically experience minimal discomfort after facelift surgery. Prescription pain medication can be taken if desired. It is normal to have swelling, bruising, and numbness for the first few weeks. Most patients are ready to return to work and social activities in 2 to 3 weeks.
How long will it take to see my final facelift results?
Most patients are close to their final results within about 6 weeks; however, depending on individual healing rates and the extent of the surgery, it can take 6 to 18 months for swelling to completely subside. Once healed, Dr. Pope's patients are consistently thrilled to look much like they did 5 or more years earlier.
What's my next step?
Are you ready to discover the difference 30 years of dedicated experience as a plastic surgeon can make in your care and results? Request a consultation with board-certified plastic surgeon Dr. George Pope using our online form or call (407) 857-6261 for an appointment.
Back to Top