Pope Plastic Surgery: George Pope, MD, FACS
2629 Edgewater Drive
Orlando, FL 32804
Phone: (407) 857-6261
Monday-Thursday: 8:30 a.m.-5 p.m.
Friday: 8:30 a.m.-12:30 p.m.

Facial Procedures for Men
As time passes, the face may begin to show signs of aging such as wrinkling, sagging tissues, and lax skin. To correct these problems and to help his patients appear more youthful, Dr. Pope specializes in an array of facial plastic surgery techniques designed to offer his male patients in Orlando an improved appearance.
Commonly performed on men hoping to attain a more youthful, refreshed look, and/or better vision, eyelid surgery is usually most beneficial to those who have concerns about their upper and lower eyelids, such as:
Drooping eyelids
Excess fatty deposits
Bags underneath the eyes
By creating small incisions within the upper eyelid creases and just below the lower eyelid lashes, Dr. Pope can tighten the skin, providing patients with a less tired appearance. Blepharoplasty is performed under general anesthesia.
A Reputation Built on Results
If I could give higher than 5 stars I would. I love this office from Dr. Pope to his staff. They all...
I want to thank Dr. Pope for an amazing procedure! From the first conversation on the phone with his...
Dr Pope and his team are both honest and respectful. Upmost care to their patients and always listen...
Dr. Pope is the most talented Surgeon. He is very knowledgeable, experienced, and very kind. As soon...
A procedure that provides a more youthful facial and neck appearance, facelift surgery can effectively counteract the visible consequences of time, gravity, sun exposure and stress. By removing excess skin and fat, redraping the skin, and tightening muscles, Dr. Pope can help create a natural-looking, invigorated, more refreshed facial appearance. This procedure can greatly reduce deep creases near the mouth, a slackened jawline and folds and fat deposits on the neck. Estimated recovery time is 2 weeks. Facelifts are also performed under general anesthesia.
Very often, facelift and blepharoplasty are combined for optimal rejuvenation.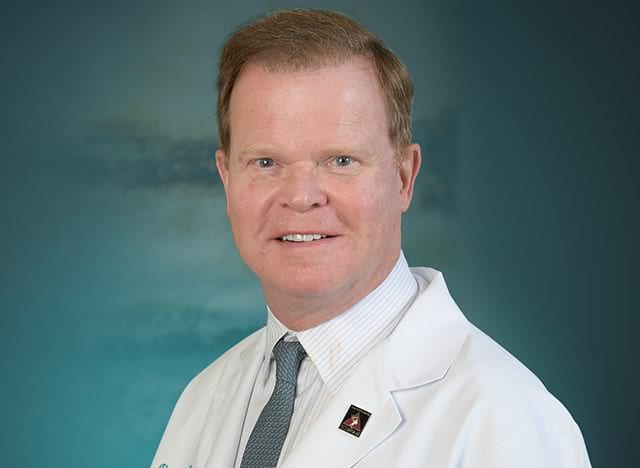 George Pope, MD, FACS
Dual Board-Certified Plastic Surgeon
Respected by patients and other physicians, Dr. Pope has been serving the Orlando area for over 30 years. Whether you're considering enhancement of your face, breasts, or body, he has the training, talent, and experience necessary to achieve the attractive results you want.
Meet Dr. Pope

Brow lifts can revitalize drooping or lined foreheads, helping you to look less angry, sad, or tired. The muscles above the eyes are altered to smooth lines and raise the eyebrows for a more youthful appearance. The procedure is often combined with other operations such as blepharoplasty and facelifts to improve the look of the eyes and other areas of the face. Estimated recovery time is 1 week. Brow lift surgery is performed under general anesthesia.
What's my next step?
Are you ready to discover the difference 30 years of dedicated experience as a plastic surgeon can make in your care and results? Request a consultation with board-certified plastic surgeon Dr. George Pope using our online form or call (407) 857-6261 for an appointment.
Back to Top