Pope Plastic Surgery: George Pope, MD, FACS
2629 Edgewater Drive
Orlando, FL 32804
Phone: (407) 857-6261
Monday-Thursday: 8:30 a.m.-5 p.m.
Friday: 8:30 a.m.-12:30 p.m.

VOLBELLA®
With lip injections using JUVÉDERM VOLBELLA XC dermal fillers, Orlando, FL, plastic surgeon Dr. George Pope and nurse injector Linda Gilliland add volume and definition to create plump, youthful lips.
What Is JUVÉDERM VOLBELLA XC Used For?
JUVÉDERM VOLBELLA XC injectable gel is for injection into the lips for lip augmentation and for correction of perioral rhytids in adults over the age of 21.
What Precautions Should My Doctor Advise Me About?
Tell your doctor if you are pregnant or breastfeeding. The safety of JUVÉDERM VOLBELLA XC for use during pregnancy or while breastfeeding has not been studied
The safety of JUVÉDERM VOLBELLA XC in patients under 22 years has not been studied
The safety and effectiveness of JUVÉDERM VOLBELLA XC in areas other than the lips and perioral area have not been established in controlled clinical studies
Tell your doctor if you have a history of excessive scarring (e.g., hypertrophic scarring and keloid formation) or pigmentation disorders, as use of JUVÉDERM VOLBELLA XC may result in additional scars or changes in pigmentation
Tell your doctor if you are planning other skincare treatments or a chemical peel, as there is a possible risk of inflammation at the treatment site if these procedures are performed after treatment
Tell your doctor if you are on immunosuppressive therapy used to decrease the body's immune response, as use of JUVÉDERM VOLBELLA XC may result in an increased risk of infection
Tell your doctor if you are using medications that can prolong bleeding, such as aspirin, ibuprofen, or other blood thinners, as this may result in increased bruising or bleeding at the injection site
Minimize strenuous exercise, exposure to extensive sun or heat, and alcoholic beverages within the first 24 hours following treatment
Do not use these products if you have a history of multiple severe allergies or severe allergic reactions (anaphylaxis), or if you are allergic to lidocaine or Gram-positive bacterial proteins used in these products.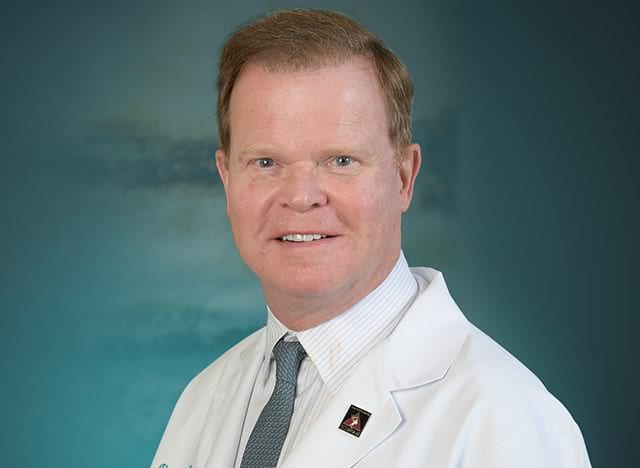 George Pope, MD, FACS
Dual Board-Certified Plastic Surgeon
Respected by patients and other physicians, Dr. Pope has been serving the Orlando area for over 30 years. Whether you're considering enhancement of your face, breasts, or body, he has the training, talent, and experience necessary to achieve the attractive results you want.
Meet Dr. Pope
A Reputation Built on Results
You deserve the highest caliber of service, care, and results, and at Pope Plastic Surgery, we're committed to providing all that and more. But don't take our word for it—see for yourself what our actual patients have to say about their experiences with us.
Read More Patient Reviews
What Are Possible Side Effects?
The most common side effects include swelling, tenderness, bruising, firmness, lumps/bumps, redness, pain, discoloration, and itching. Most side effects are mild or moderate and last 30 days or less. One of the risks with using this product is unintentional injection into a blood vessel, and while rare, the complications can be serious and may be permanent. These complications, which have been reported for facial injections, can include vision abnormalities, blindness, stroke, temporary scabs, or permanent scarring. As with all skin injection procedures, there is a risk of infection. To report a side effect with JUVÉDERM VOLBELLA XC or for product information, please call Allergan at 1-800-624-4261. Please also visit Juvederm.com for more information. Available by prescription only. For further information please contact Allergan, plc. Ember Garrett: (714) 246-3525; (949) 413-6091, Garrett_Ember@Allergan.com © 2016 Allergan. All rights reserved. All trademarks are the property of their respective owners. APC35MX16 JUVÉDERM VOLBELLA® XC
How Much Does JUVÉDERM VOLBELLA Cost?
The cost of JUVÉDERM VOLBELLA in the Orlando area is determined by the amount of filler injected. Dr. Pope or Linda will discuss your specific pricing after assessing your concerns and goals. Pope Plastic Surgery is proud to offer financing with CareCredit® to help make JUVÉDERM VOLBELLA treatments even more affordable.
What Is the Next Step?
Are you ready to discover the difference 30 years of dedicated experience as a plastic surgeon can make in your care and results? Request a consultation at Pope Plastic Surgery or call (407) 857-6261 for an appointment.
Back to Top