Pope Plastic Surgery: George Pope, MD, FACS
2629 Edgewater Drive
Orlando, FL 32804
Phone: (407) 857-6261
Monday-Thursday: 8:30 a.m.-5 p.m.
Friday: 8:30 a.m.-12:30 p.m.

Body Procedures for Men
Board-certified plastic surgeon Dr. George Pope offers in plastic surgery customized to give his male patients in Orlando an improved yet masculine appearance.
Enlarged male breasts and puffy nipples can be reduced and reshaped with male breast reduction, also called gynecomastia surgery, by Orlando plastic surgeon Dr. Pope. He performs this procedure using liposuction, surgical excision, or a combination of these techniques. Patients are typically back to work in a few days, although swelling may last 2 to 3 weeks.
One of the most popular cosmetic surgery procedures in America, liposuction sculpts the body by removing undesirable fat from areas such as the abdomen, waist, hips, buttocks, thighs, knees, chin, cheeks, neck and upper arms that have not responded to diet and exercise. Local anesthesia or general anesthesia may be used and the procedure can last anywhere from 1 to 5 hours depending on the amount of fat being removed. Estimated recovery time is 7 to 10 days.
If you're bothered by stubborn pockets of fat but want to avoid a surgical procedure such as liposuction, Dr. Pope offers SculpSure. This nonsurgical, noninvasive procedure uses the heat produced by advanced, light-based technology to melt targeted fat cells. The body then gradually flushes the cells from the body, and you begin to see results as early as 6 weeks after the treatment. SculpSure is cleared by the FDA to reduce fat in the abdomen, love handles, back, double chin, and inner and outer thighs.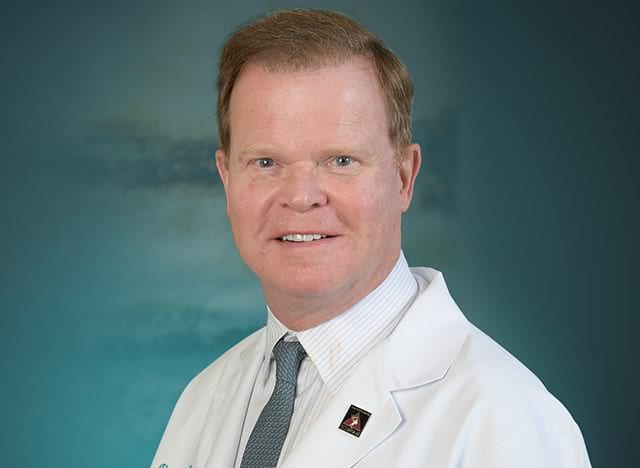 George Pope, MD, FACS
Dual Board-Certified Plastic Surgeon
Respected by patients and other physicians, Dr. Pope has been serving the Orlando area for over 30 years. Whether you're considering enhancement of your face, breasts, or body, he has the training, talent, and experience necessary to achieve the attractive results you want.
Meet Dr. Pope

Tummy tuck, technically called abdominoplasty, is a surgical procedure to correct a protruding or loose, sagging abdomen. The procedure removes unwanted fat, tissues, and skin by excision. Abdominal muscles that have weakened or separated can also be corrected with a tummy tuck. A tummy tuck is performed under general anesthesia and typically last from 2 to 4 hours. Estimated recovery time is 2 weeks, with 6 weeks needed for a return to full activity.
A Reputation Built on Results
If I could give higher than 5 stars I would. I love this office from Dr. Pope to his staff. They all...
I want to thank Dr. Pope for an amazing procedure! From the first conversation on the phone with his...
Dr Pope and his team are both honest and respectful. Upmost care to their patients and always listen...
Dr. Pope is the most talented Surgeon. He is very knowledgeable, experienced, and very kind. As soon...
What Is My Next Step?
Are you ready to discover the difference 30 years of dedicated experience as a plastic surgeon can make in your care and results? Request a consultation with board-certified plastic surgeon Dr. George Pope using our online form or call  (407) 857-6261 for an appointment.
Back to Top