Pope Plastic Surgery: George Pope, MD, FACS
2629 Edgewater Drive
Orlando, FL 32804
Phone: (407) 857-6261
Monday-Thursday: 8:30 a.m.-5 p.m.
Friday: 8:30 a.m.-12:30 p.m.

Tummy Tuck
There are times when improving your body contours requires more than diet and exercise. Pregnancy and significant weight loss can make the skin and muscles of the abdomen stretch to the point where surgery is the only way to get them smooth and firm again. Board-certified plastic surgeon Dr. George Pope performs abdominoplasty, often called a tummy tuck, in Orlando, FL, to give women and men a rejuvenated midsection and the confidence to show off their waist again.
Tummy Tuck

Before & After Photos
WARNING:
This feature contains nudity. Please click OK to confirm you are at least 18 years of age and are not offended by such material.
OK
Tummy Tuck

Before & After Photos

Keep in mind that each patient is unique and your results may vary.

Keep in mind that each patient is unique and your results may vary.
What Is a Tummy Tuck?
A tummy tuck is a surgical body contouring procedure that improves the appearance of the midsection by reducing loose skin and tightening weakened abdominal muscles. With this procedure, Dr. Pope can provide a variety of improvements, which commonly include:
Reducing loose, sagging skin from the abdomen
Flattening a protruding belly caused by stretched and separated ab muscles
Reshaping a stretched or enlarged belly button
Removing pockets of fat from the abdomen and waist
Getting rid of stretch marks on the lower abdomen
Most mommy makeover patients combine tummy tuck surgery with breast procedures such as breast augmentation or a breast lift. Dr. Pope may perform a tummy tuck as part of a body lift for post-bariatric surgery patients.
A Reputation Built on Results
You deserve the highest caliber of service, care, and results, and at Pope Plastic Surgery, we're committed to providing all that and more. But don't take our word for it—see for yourself what our actual patients have to say about their experiences with us.
Read More Patient Reviews
Who Is a Good Tummy Tuck Candidate?
Good candidates for a tummy tuck are healthy women and men who are close to their desired weight (not obese) and want to improve the appearance of their midsections.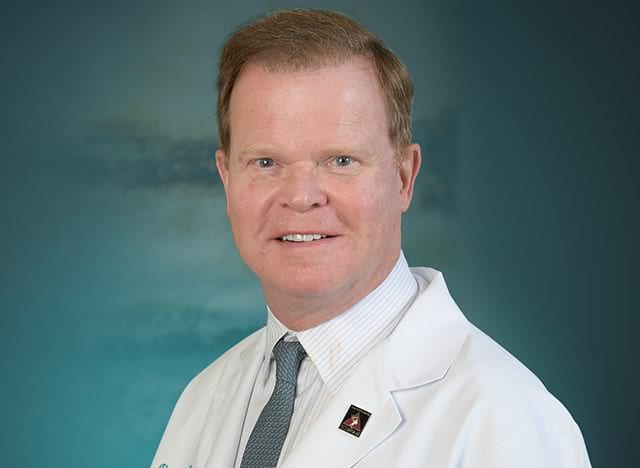 George Pope, MD, FACS
Dual Board-Certified Plastic Surgeon
Respected by patients and other physicians, Dr. Pope has been serving the Orlando area for over 30 years. Whether you're considering enhancement of your face, breasts, or body, he has the training, talent, and experience necessary to achieve the attractive results you want.
Meet Dr. Pope
How Is Abdominoplasty Performed?
Dr. Pope performs abdominoplasty as an outpatient procedure in a private, AAAASF-certified surgical center located in the same building as his Orlando office. Anesthesia is administered under the care of a board-certified anesthesiologist. Dr. Pope will personalize one of the following procedures to the patient's individual needs and concerns.
Complete Tummy Tuck
Also called a traditional tummy tuck, this technique is best suited to the majority of patients, involves an incision that spans between the hip bones placed just above the pubic bone where it can be covered by underwear and swimsuits. A second incision is placed within the belly button to release it from the outer skin. Next, the abdominal skin is separated from the abdominal wall, abdominal muscles are brought together along the midline if necessary, the outer skin is smoothed down, and the excess skin is trimmed away. Additionally, an opening is created in the outer skin, and the belly button is pushed through the opening (much like inserting a button into a buttonhole) and then is sutured in place.
Mini Tummy Tuck
This less-invasive variation of the complete tummy tuck addresses lax abdominal skin from the belly button to the pubic bone with a shorter incision.
Extended Tummy Tuck
This option, often used for body contouring after significant weight loss, combines a complete tummy tuck with skin tightening all the way around the abdomen.
Is a Tummy Tuck Safe?
Any surgery comes with potential risks and rewards, and tummy tucks are no exception. Potential issues include infection, bleeding, or complications from anesthesia. However, these risks are low, and tummy tuck surgery is generally a very safe procedure. Choose a board-certified plastic surgeon for the safest, highest-quality results.
How Painful Is a Tummy Tuck Recovery?
Dr. Pope completes each tummy tuck with the application of Exparel®, a long-lasting pain control medication, into the surgical area. Pain is usually not significant because the effects of Exparel usually last about 3 days, covering the initial, most uncomfortable period.
What Can I Expect After a Tummy Tuck?
If you have a tummy tuck on its own, you will likely return home the day of your surgery. While it will be difficult and uncomfortable to stand completely upright at first, it is very important to stand and walk around slowly as soon as possible to help the healing process and prevent complications. You may lose sensitivity in your abdominal area for the first several months, but this side effect is usually temporary.
How Long Is Recovery From a Tummy Tuck?
Expect to return to normal daily activities, including work if your job is not strenuous, within 2 weeks and full activity within 6 weeks.
Will Tummy Tuck Scars Go Away?
Tummy tuck scars are usually low enough to be well hidden under the bikini line and will typically fade and flatten over time. Most patients are happy with the trade-off and enjoy their new, smoother, flatter tummy.
Does a Tummy Tuck Remove Stretch Marks?
While some stretch marks can be removed, this is possible only in the areas where skin is removed during the procedure. During your tummy tuck consultation, Dr. Pope will analyze your body structure and let you know if stretch mark removal is possible during your surgery.
How Long Will It Take To See My Final Tummy Tuck Results?
While you can expect your abdominal area to be noticeably slimmer and flatter right away, it usually takes a few months for swelling to go away and reveal the final results. At this time you should enjoy full sensitivity and comfort in your abdomen, and you'll notice the scars from the incisions beginning to fade.
What If I Get Pregnant After My Tummy Tuck?
Many women continue to enjoy the results of their tummy tuck, even after having more children. However, during pregnancy, the baby's presence may put pressure on the abdominal wall and affect your tummy tuck results. We advise most patients to wait until they are finished having children before undergoing tummy tuck surgery. 
How Much Does a Tummy Tuck Cost?
The cost of a tummy tuck in the Orlando area varies depending on factors such as the type of tummy tuck performed (complete, mini, or extended) and whether additional procedures are included. After your consultation, you will receive a personalized quote that includes all fees and covers routine pre- and post-op care for a full year. Pope Plastic Surgery is proud to offer financing with CareCredit® to help make the procedure even more affordable.
What Is My Next Step?
Are you ready to discover the difference 30 years of dedicated experience as a plastic surgeon can make in your care and results? Request a consultation with board-certified plastic surgeon Dr. George Pope using our online form or call Pope Plastic Surgery at (407) 857-6261 for an appointment.
Back to Top