Pope Plastic Surgery: George Pope, MD, FACS
2629 Edgewater Drive
Orlando, FL 32804
Phone: (407) 857-6261
Monday-Thursday: 8:30 a.m.-5 p.m.
Friday: 8:30 a.m.-12:30 p.m.

Arm Lift
Surgery for Massive Weight Loss (Arm Lift, Thigh Lift, Body Lift)
If you have recently lost a significant amount of weight, congratulations! You are well on your way to reaping the benefits that come with achieving and maintaining a healthy weight.
Unfortunately, you may be dealing with some of the unpleasant by-products of massive weight loss: excess, sagging skin and tissue that have not conformed to your new shape.
View Before & After Photos
Plastic surgery can help you put the finishing touches on your successful weight loss with thigh lift, arm lift and body lift surgery.
Thigh lift and arm lift surgery are primarily done to reduce sagging skin, but also can address localized pockets of fat, and can smooth and tighten underlying tissues. The surgery can result in more youthful, smoother, tightened arms and legs.
These operations are sometimes done in conjunction with liposuction if excess fat is a problem.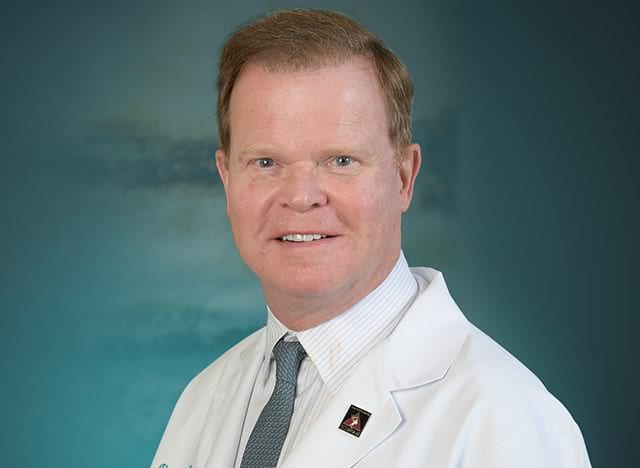 George Pope, MD, FACS
Dual Board-Certified Plastic Surgeon
Respected by patients and other physicians, Dr. Pope has been serving the Orlando area for over 30 years. Whether you're considering enhancement of your face, breasts, or body, he has the training, talent, and experience necessary to achieve the attractive results you want.
Meet Dr. Pope

A body lift is a more comprehensive surgery. It addresses excess skin and loose tissue in the abdomen, buttocks and inner thigh area. Patients often notice less of the dimpled fat known as cellulite.
A Reputation Built on Results
If I could give higher than 5 stars I would. I love this office from Dr. Pope to his staff. They all...
I want to thank Dr. Pope for an amazing procedure! From the first conversation on the phone with his...
Dr Pope and his team are both honest and respectful. Upmost care to their patients and always listen...
Dr. Pope is the most talented Surgeon. He is very knowledgeable, experienced, and very kind. As soon...
As with a thigh and arm lift, liposuction can be used with a body lift to optimize results.
A body lift is an extremely customized procedure. A treatment plan can only be developed after a thorough consultation and review of your medical and weight loss history.
Back to Top