Pope Plastic Surgery: George Pope, MD, FACS
2629 Edgewater Drive
Orlando, FL 32804
Phone: (407) 857-6261
Monday-Thursday: 8:30 a.m.-5 p.m.
Friday: 8:30 a.m.-12:30 p.m.

Eyelid Surgery
Board-certified plastic surgeon Dr. George Pope performs blepharoplasty, commonly called eyelid surgery, in Orlando, FL, for women and men who want to correct aging eyelids, as well as those bothered by naturally heavy eyelids. Eyelid surgery is extremely popular because the improvements are subtle yet noticeable and downtime is minimal.
When Should You Get Eyelid Surgery?
Eyelid surgery can help women and men restore a look that is relaxed, revitalized, and more youthful by addressing one or more of the following concerns:
Sagging, hooded upper eyelids
Puffy under-eye bags
Pockets of fat around the eyes
Obstructed peripheral vision
With this procedure, Dr. Pope can also balance natural asymmetries, such as when one eyelid sags more than the other. He may recommend a brow lift instead of, or along with, eyelid surgery to lift the upper eye area all the way to the outer corners. Many patients combine eyelid surgery with a facelift for rejuvenation of the upper and lower face.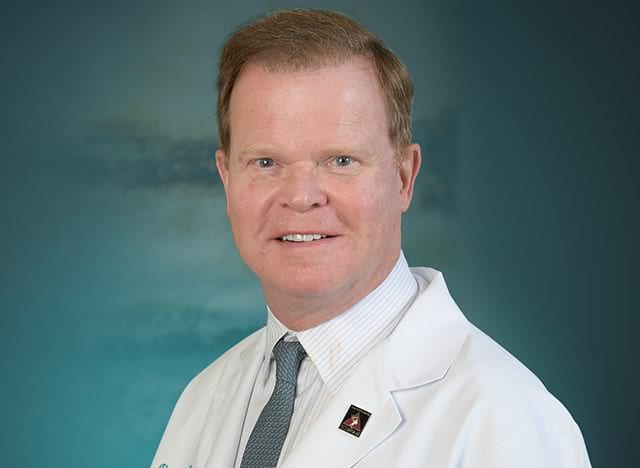 George Pope, MD, FACS
Dual Board-Certified Plastic Surgeon
Respected by patients and other physicians, Dr. Pope has been serving the Orlando area for over 30 years. Whether you're considering enhancement of your face, breasts, or body, he has the training, talent, and experience necessary to achieve the attractive results you want.
Meet Dr. Pope
How Is Eyelid Surgery Performed?
Dr. Pope performs eyelid surgery as an outpatient procedure in a private, AAAASF-certified surgical center located in the same building as his Orlando office. Anesthesia is administered by a board-certified anesthesiologist. Depending on the patient's needs and concerns, Dr. Pope will perform one or both of the following procedures:
Upper eyelid surgery involves incisions placed in the natural crease, allowing Dr. Pope to reduce pockets of fat and excess lax skin. The incisions are closed with fine sutures that are removed within 5 to 7 days.
Lower eyelid surgery involves incisions placed within the lower eyelids to reduce puffiness by removing and spreading out fat under the eyes. In some cases, Dr. Pope makes incisions just below the lower eyelashes to smooth and tighten sagging, crepey lower eyelid skin.
Using modern eyelid surgery techniques, Dr. Pope takes care to not remove too much skin and fat from around the eyes to provide results that look natural and attractive—not hollow or pulled—for years to come.
A Reputation Built on Results
You deserve the highest caliber of service, care, and results, and at Pope Plastic Surgery, we're committed to providing all that and more. But don't take our word for it—see for yourself what our actual patients have to say about their experiences with us.
Read More Patient Reviews
Does Eyelid Surgery Hurt?
Eyelid surgery patients typically experience very minimal discomfort, which may be alleviated with over-the-counter pain medication such as ibuprofen or acetaminophen, if needed.
What Is Eyelid Surgery Recovery Like?
After eyelid surgery, patients can speed up the recovery process by following some simple precautions during the first few days, such as applying ice packs as directed and keeping the head elevated at all times. Swelling and bruising usually peak within 3 days then fade over the following 7 to 10 days. At this time, patients are usually ready to return to work.
How Long Will it Take to See My Final Eyelid Surgery Results?
While patients usually see improvement within a week of surgery, most are 75% healed after 6 weeks. Final results are typically reached in about 6 months when swelling is completely gone and incisions are faded to the point they are practically undetectable.
How Much Does Eyelid Surgery Cost?
The cost of eyelid surgery in the Orlando area depends on several factors. We will provide you with a personalized quote after your consultation. Your pricing will include all fees and routine pre- and post-op care for a full year. Pope Plastic Surgery is proud to offer financing with CareCredit® to help make blepharoplasty even more affordable.
What's My Next Step?
Are you ready to discover the difference 30 years of dedicated experience as a plastic surgeon can make in your care and results? Request a consultation with board-certified plastic surgeon Dr. George Pope using our online form or call (407) 857-6261 for an appointment.
Back to Top