Pope Plastic Surgery: George Pope, MD, FACS
2629 Edgewater Drive
Orlando, FL 32804
Phone: (407) 857-6261
Monday-Thursday: 8:30 a.m.-5 p.m.
Friday: 8:30 a.m.-12:30 p.m.

Pope Plastic Surgery: George Pope, MD, FACS
6042 Magazine Street
New Orleans, LA 70118
Phone: (407) 857-6261
By Appointment Only

Rhinoplasty
Are you self-conscious about your nose? Perhaps you may think that it doesn't fit your other facial features: it's too big, too pointed or simply too noticeable? Maybe you've already tried adjusting your makeup or getting a fun, flattering hairstyle and neither have achieved your intended result.  If you are male, a flattering hairstyle and makeup adjustment aren't even options for you. It may be time to consider Orlando rhinoplasty.
Rhinoplasty is a common cosmetic procedure that reshapes the nose and improves its appearance and proportion in relation to your facial features. It can augment everything from your nose size and width, to its profile and nostril shape, with everything in-between, like nasal asymmetry, nasal tip length and more.
Rhinoplasty is performed under general anesthesia and lasts one to two hours. Most commonly, nose surgery is performed through tiny incisions made just inside the nostrils. During the surgery, the skin of the nose is separated from its supporting framework of bone and cartilage, which is then sculpted into the desired shape.
Dr. George Pope will recommend the procedure needed to give you the best results based on your consultation. At your initial consultation, he will discuss your goals and motivations for surgery, in addition to assessing your physical and emotional health.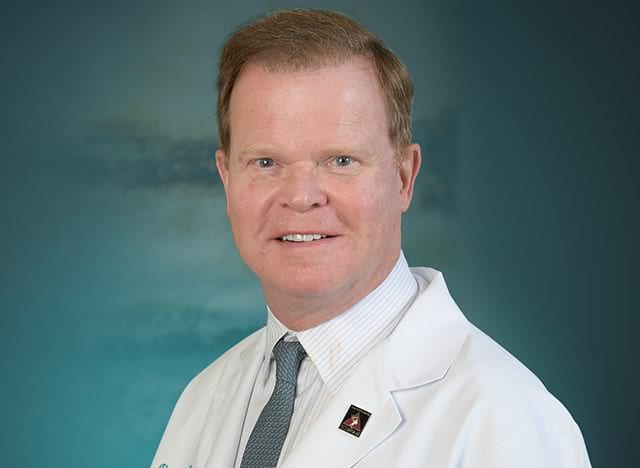 George Pope, MD, FACS
Dual Board-Certified Plastic Surgeon
Respected by patients and other physicians, Dr. Pope has been serving the Orlando area for over 30 years. Whether you're considering enhancement of your face, breasts, or body, he has the training, talent, and experience necessary to achieve the attractive results you want.
Meet Dr. Pope
Following the surgery, you will need to wear a splint for about a week. Bruising and swelling are expected, and you will notice major changes after about two weeks. Your final results tend to show about 6 months to a year later.
Dr. Pope has board certifications in Ear, Nose, and Throat, as well as Plastic Surgery and is considered one of the premier Orlando rhinoplasty surgeons in Florida. He and his top-notch staff can help you achieve the look you desire.
Back to Top